I loved designing this card game. Animals are one of my favourite things to illustrate and this was a great project to create animals and experiment with colour and patterns to make exciting creatures. 
Animal Shambles is a fun and creative card game. Mix, match and memorise the animal cards to see who can create the biggest collection of weird and wonderful creatures!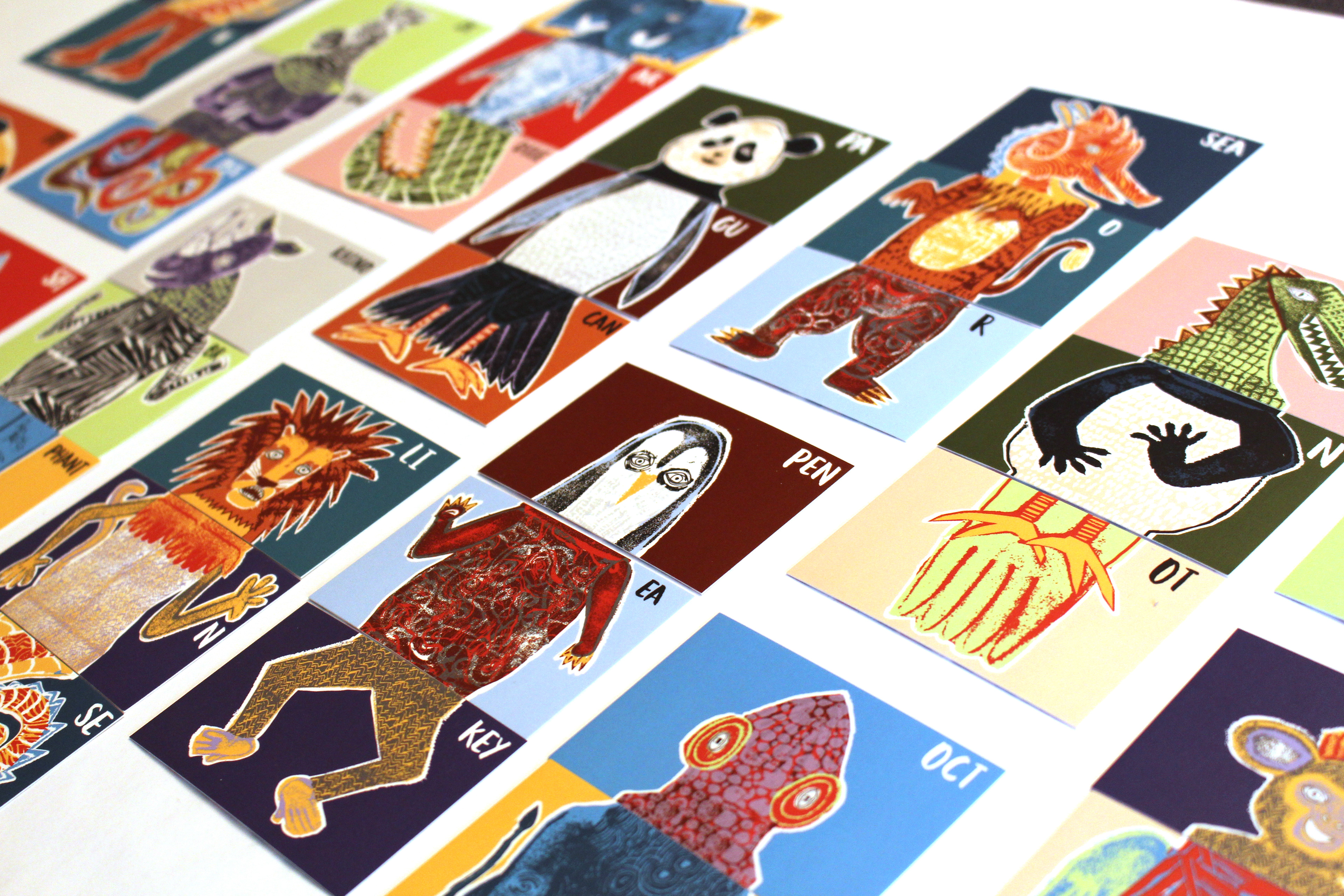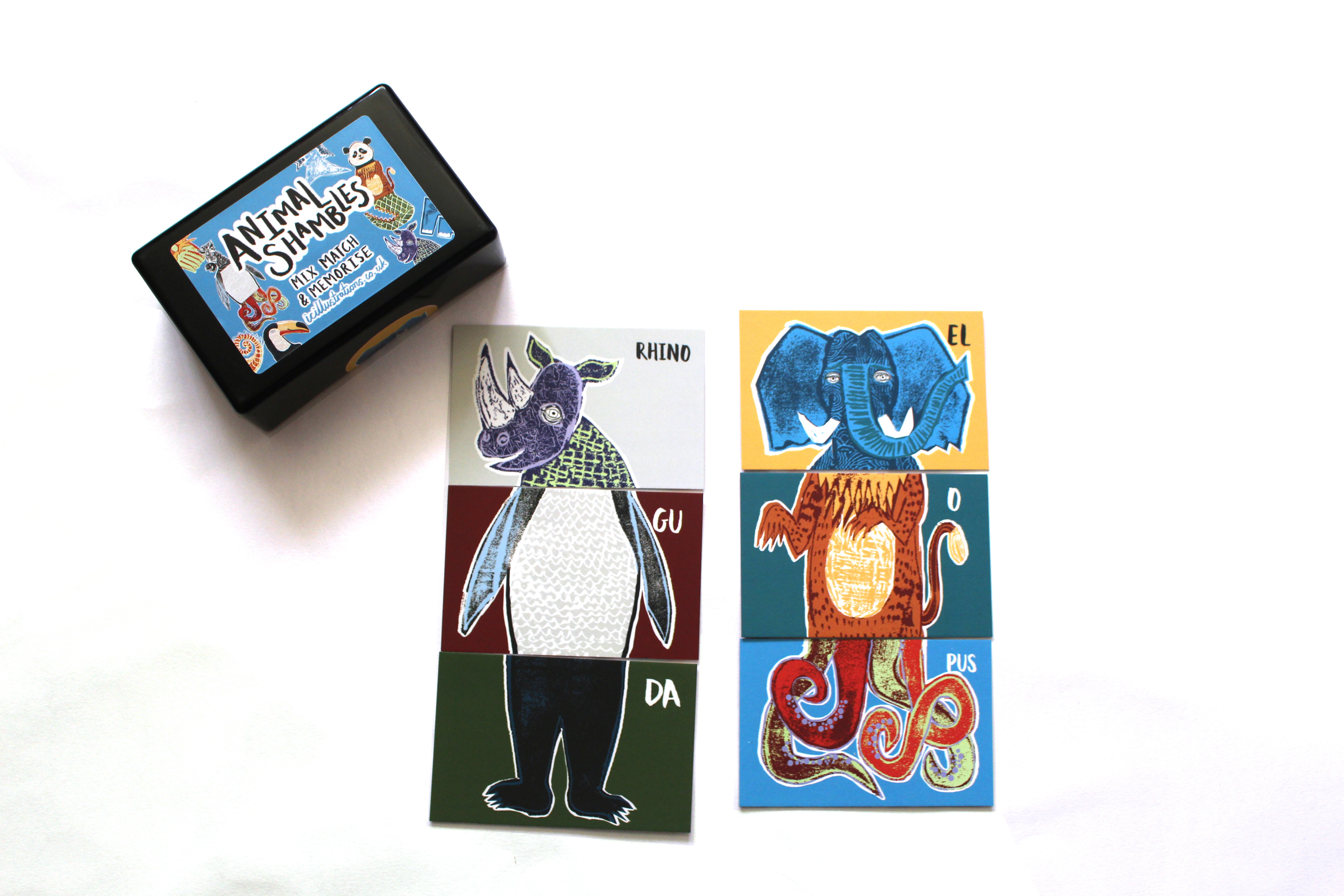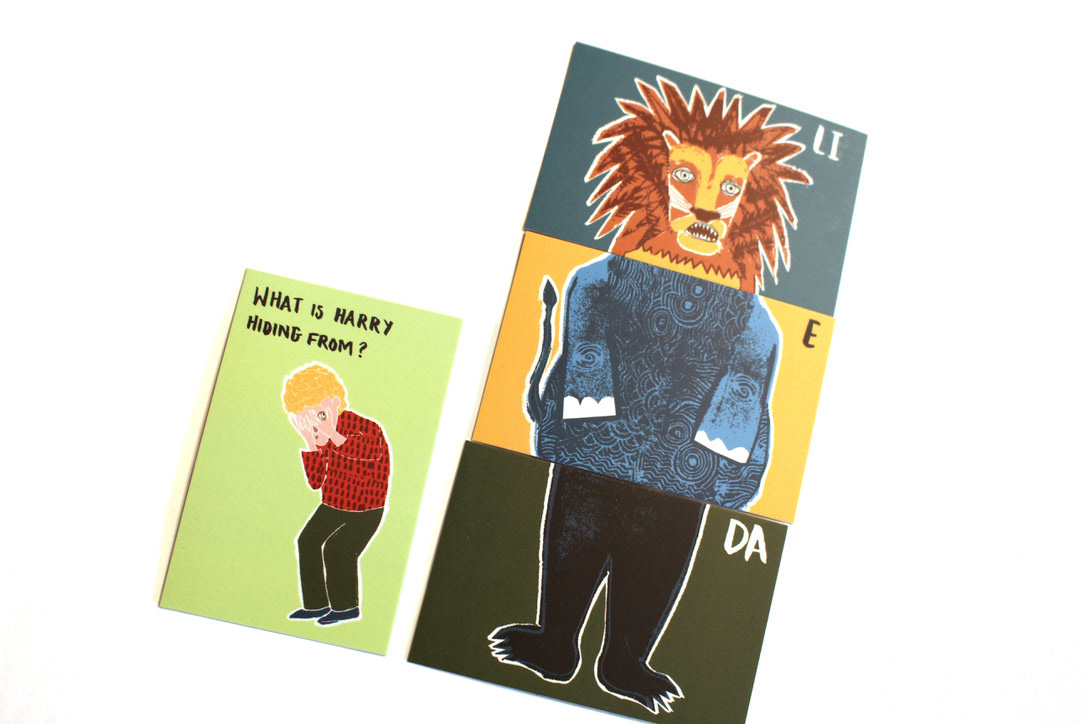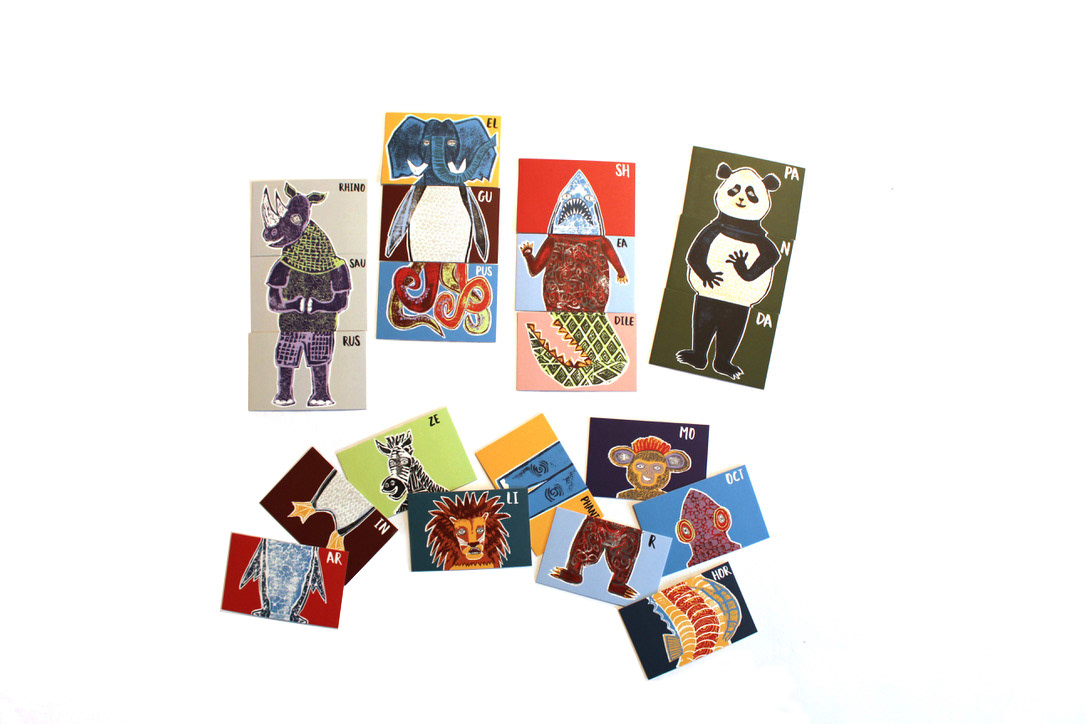 This game is available to buy from my shop.